Your single solution for all things
HR, Payroll, Benefits and More
One complete HR ecosystem to manage everything. We thoughtfully designed our platform to be intuitive and save you time and money.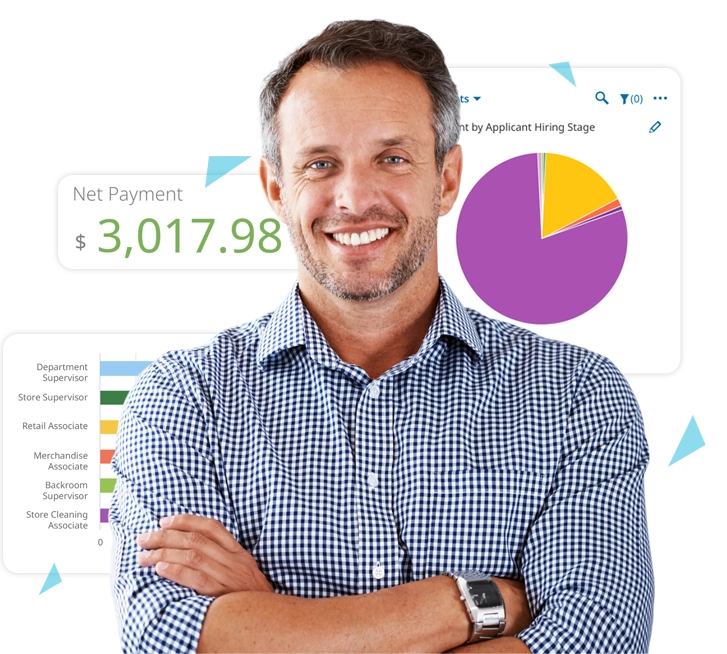 The best choice for HR Solutions
Why Clients Choose Inova
Don't Just Take Our Word
What Our Clients Are Saying
We have multiple tax jurisdictions across midwestern states and Inova handles it all. The entire process, from sales through implementation and follow-up was top-notch. They have excellent customer service.
– Beverly, HR/Safety Specialist
Steve Crawford Companies
Inova is always very quick to respond and answer any questions I have. I've previously used Paychex and they were always difficult to reach and receive help. Inova is the complete opposite!
– Tiffany, AVP of HR
NewCourtland Senior Services
Inova Payroll brings all aspects of Payroll, Benefits, Recruiting and more together in one place. The customer service reps are very responsive and go above and beyond to help with any issues that may arise.
– Heather, HR Specialist
Peppermint Ridge
The Team at Inova is incredible and always on the ball to assist. Willingness to assist and knowledge of the team in their responses. They knock their competition out of the water in this regard. It's no contest at all.
– Jordan, Chief Revenue Officer
Butler's Pantry

The support through Inova is some of the best payroll support I've received at any company I've worked for. I would get responses within minutes for requests, and it made a huge difference for me.
– Sydney, Senior Accountant
Belt Power

It's straightforward to set up reports and screen views. Love it!! It's given me a quick and easy way to access all my data. With ADP I struggled with setting up my own reports and to have to call them for help was terrible.
– Melissa, Director of HR
Dynaflex
They give the best customer service! I love that they tailor their services to my needs as a small business. Inova helps make sending payroll very easy and they take care of all my deductions for insurance, 401k, etc.
– Stephanie, Operations
Top Medical Center
Inova is very upfront and clear about what it can and cannot provide from an HRIS standpoint. Good product and very knowledgeable support staff. If my team ever has a question, someone on the Inova team can always assist.
– John, VP & Payroll Manager
Sperber Companies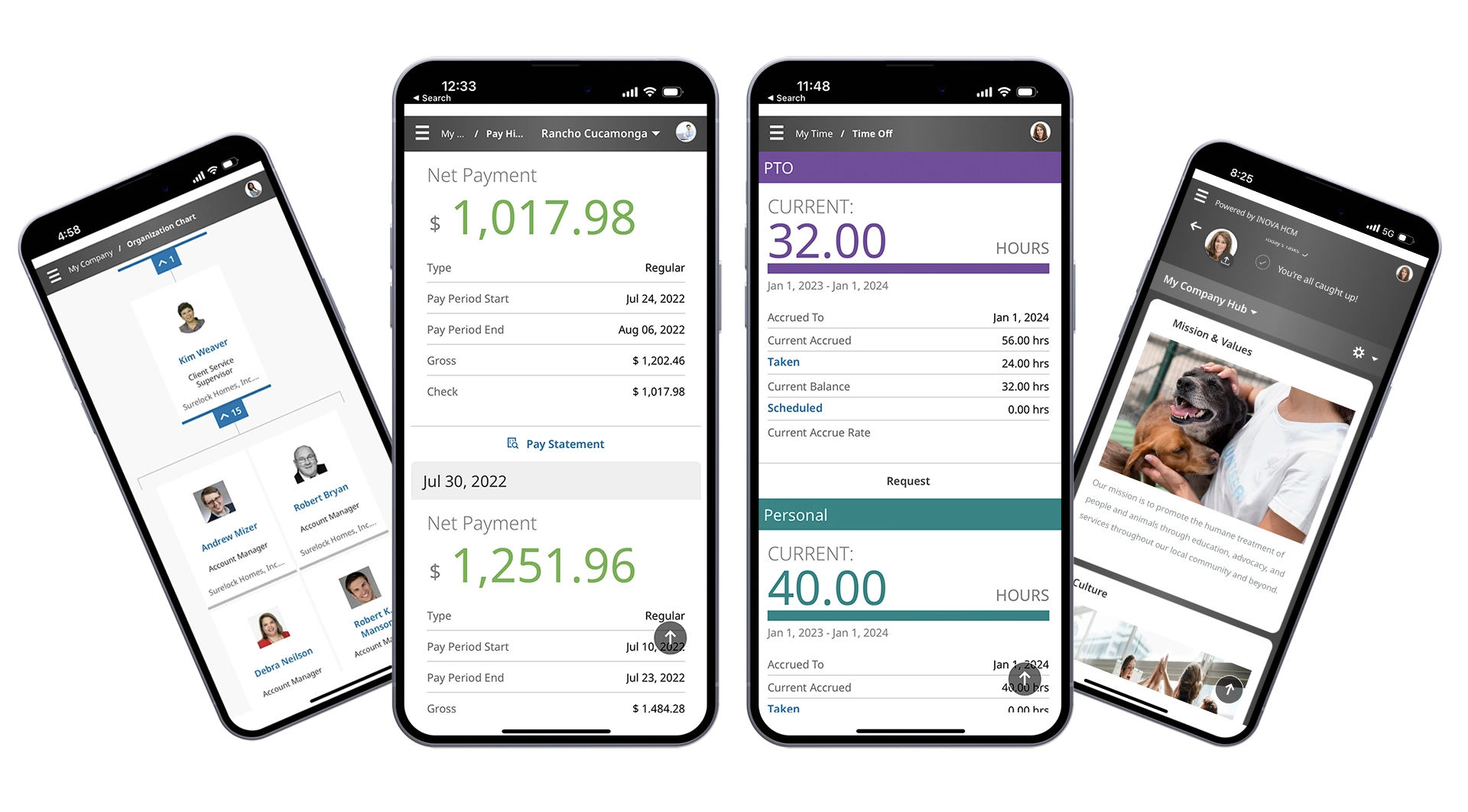 Who we serve
Our Key Industries
Supporting over 5,500 businesses and 250,000+ employees across the U.S. with 11 offices in all time zones working in:
The complete Hr Ecosystem
See Inova In Action